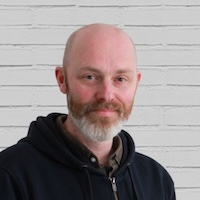 Hi, I'm Steve Barnett.
I'm a front-end developer and user experience consultant. I help software teams have happier customers and make better software by becoming more user-centered.
I live somewhere between the worlds of back-end development and interface design. I help bridge the gap between development and design by switching between my FED and UX roles as needed; often I do one, then the other. I make personas and wireframes with the designers (what should we build?) and write code and tests with the developers (how should we build it?).
I design and develop sites and apps in a future friendly way: with an eye towards inclusive design, accessibility, and performance. That means a site that everyone can use, regardless of their device, the network they're on, or any disabilities they might have. I can help your team do it too.
Who I work with
I can be most helpful to small teams (of mostly back-end developers) who want a little help with front-end and user experience goodness. I help:
people become more T-shaped, by learning a bit about the other side;
back-end developers learn more about the front-end, help front-end developers learn more about UX, and help both to write more maintainable, more performant, more widely supported code;
designers think more in HTML and CSS, and design more fluidly and flexibly for the modern, responsive, world.
How I work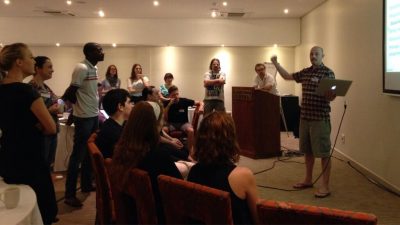 I do the work as part of the team, coach others on some of it, and run short, focused, workshops on FED and UX topics.
I like working on-site, quickly slotting with the team and their existing processes, for a few weeks or months. As an external party, though, I'm also well placed to ask awkward questions (in a gentle way) about existing processes and assumptions.
I prefer agile ways of working because I like the short feedback loops and focus on learning and improvement. I particularly like projects that are open source, that help people, and that have a local flavour.
What next?
You can read more about how I can help or my background. You can drop me a line at [email protected]. I'll probably ask you about time, scope, and cost.
If I haven't worked with you before, I usually like us to do a small project first. This gives you a chance to see that you're happy with my work and check that we work well together.