Hi, I'm Steve Barnett.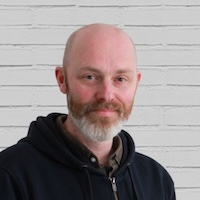 I'm a front-end developer and user experience consultant. I help software teams have happier customers and make better software by becoming more user-centered.
Doing so provides your business with a competitive advantage: your site is faster and reaches more people on more browsers. I design and develop sites and apps in a future friendly way: with an eye towards inclusive design, accessibility, and performance. That means a site that everyone can use, regardless of their device, the network they're on, or any disabilities they might have. I can help your team do it too.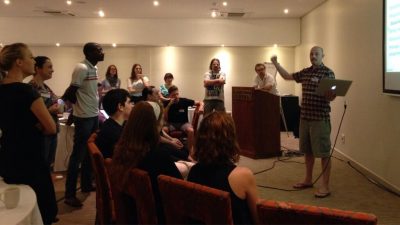 I do front-end development and user experience work. That means I'm somewhere between the worlds of back-end development and interface design: I write code and tests with the developers and make personas and wireframes with the designers. The UX side of things covers what should be built, and the FED side covers how it should be built.
I can be most helpful to small teams teams (of mostly back-end developers) who want to get started with, or want a little help with, front-end and user experience goodness. Practically, this means that I do some of the work, coach others on some of it, and run short, focused, workshops on FED and UX topics. I particularly like working on projects that are open source, that help people, and that have a South African flavour.
What next?
You can read more about how I can help or my background. You can drop me a line at [email protected]. I'll probably ask you about time, scope, and cost.
If I haven't worked with you before, I usually like us to do a small project first. This gives you a chance to see that you're happy with my work and check that we work well together.